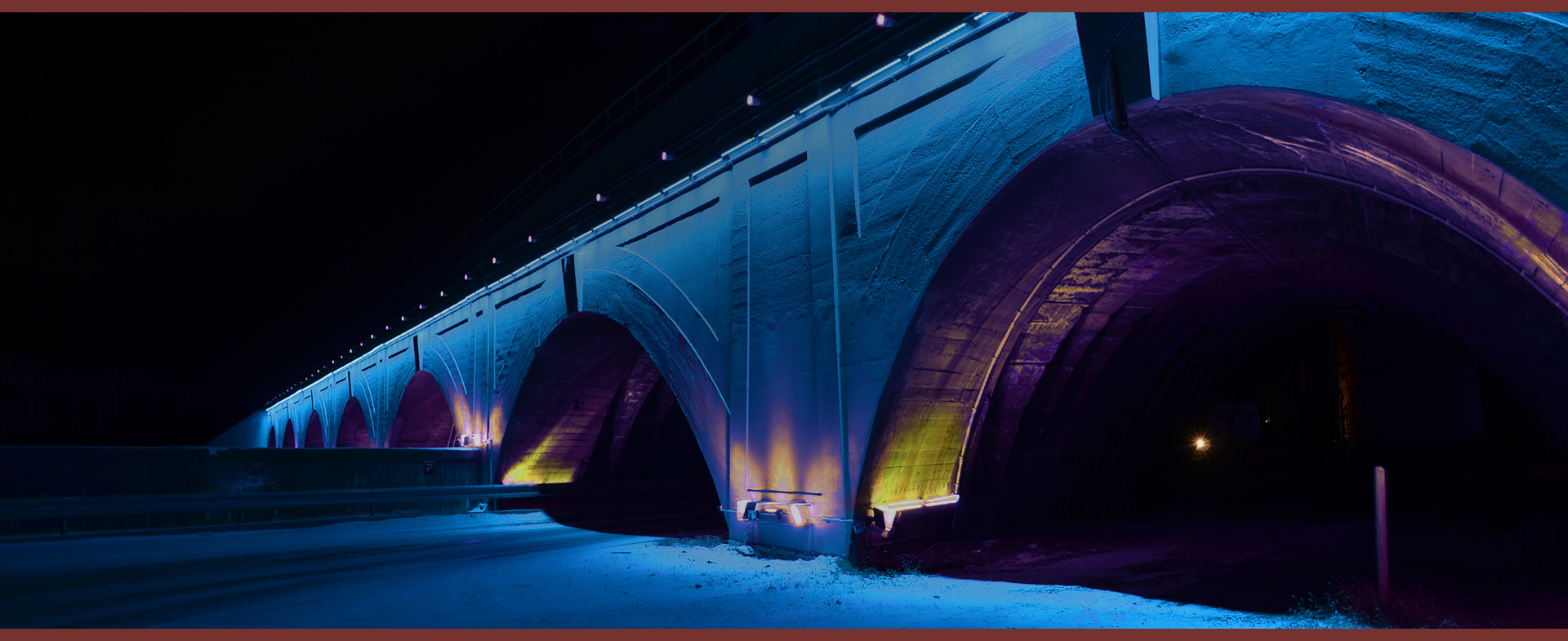 Iron to Arts Corridor
Connecting Our History to
the Modern Art in Johnstown
The Iron to Arts Corridor is an expansive multi-million dollar project that encompasses infrastructure improvements, landscape architecture, streetscape beautification, facade enhancements, health and safety improvements, and trail connectivity through 25% of the wards of the City of Johnstown. It connects our history to the modern renaissance of art in the Johnstown community.
Our city's history is rich with industrial development. The Cambria Iron Company of Johnstown started here, spurring the growth of modern iron and steel works. Johnstown holds a special place in steelmaking history, thanks to the many technological innovations that started here and spread through the world.
The Iron to Arts Corridor includes the City wards of Conemaugh Borough, Downtown, Prospect, Minersville, and Cambria City. Streetscape work including stamped pavement will be visible through the entire two-mile stretch including substantial mural street print at each unique intersection. Additionally, decorative light posts, sidewalks, and wayfinding signage will be included throughout the Corridor.
The core of any community is its Downtown. The impact of this corridor will increase the traffic in the Central Business District exponentially and creates stronger momentum for small businesses while creating an inviting area for future development.
The multi-million dollar project will have 20 temporary construction sites, four of which will be permanent. This ongoing project includes partnerships with the Pennsylvania Rail Road, the Johnstown Redevelopment Authority, the Discover Downtown Johnstown Partnership, Gautier Specialty Metals, and Bottle Works. Click here to read more about the project.
Once the Lower Works of the Bethlehem Steel Corporation, Iron Street has become a hub of industrial site reuse. Companies from Ohio, New York, and Michigan have either relocated or opened new businesses in these formerly abandoned mills in the past 18 months.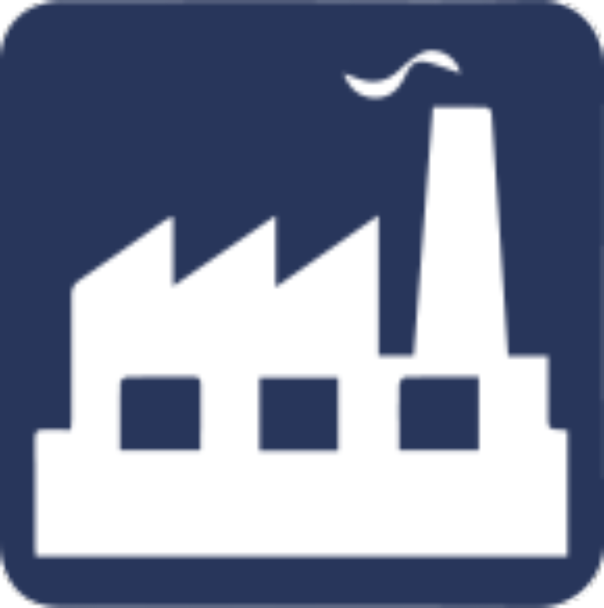 About our Sponsors
The Johnstown Redevelopment Authority exists and operates for two public purposes, the elimination of blighted areas for residential, recreational, commercial, or industrial reuse, and to provide a suitable living environment as well as adequate employment opportunities for the citizens of Johnstown. The mission of the Johnstown Redevelopment Authority is to undertake urban renewal and the continued revitalization of the City of Johnstown, using unified public and private partnerships while engaging citizens in a community vision for growth.
The Discover Downtown Johnstown Partnership is a non-profit volunteer organization actively working on several initiatives focused on making Downtown Johnstown a more inviting place to welcome and attract customers, businesses, residents, and investors. The Partnership is governed by a volunteer board made up of key business persons, professionals and other stakeholders in the downtown community.
Gautier operates two separate businesses under one roof in Johnstown Pennsylvania: Gautier Steel, Ltd and Gautier Specialty Metals LLC. The plant, in operation since the late 1800's, is a part of the former Bethlehem Steel operations.
Employing 100 workers, Gautier produces specialty shapes and sizes of hot rolled steel bar products sold into a variety of industrial, construction and agricultural equipment markets. It utilizes approximately one million square feet to make and deliver these products from three different bar mills.
It also operates an innovative plate mill. Commissioned in December of 2015, the mill supplies markets throughout the United States with primary markets developing on the west coast using metals melted in western Pennsylvania. In June of 2018, Gautier Specialty Metals earned the AS9100 Rev D aerospace quality certification.
Bottle Works Arts on Third Avenue is a vibrant arts campus in Johnstown's historic cultural district of Cambria City. Previously the home of the Tulip Bottling Company, Bottle Works consists of two buildings which boast ten resident artist studios, a spacious events room, a fine arts gallery, metals shop, classroom, conference room, a teaching kitchen and the Gallery Shoppe which sells works of art by over 50 local artists. Open six days a week year-round, the Bottle Works offers art education classes, workshops, and camps for people of all ages. A hub of diverse programming and activity, it is a cultural leader in Johnstown and a significant regional asset.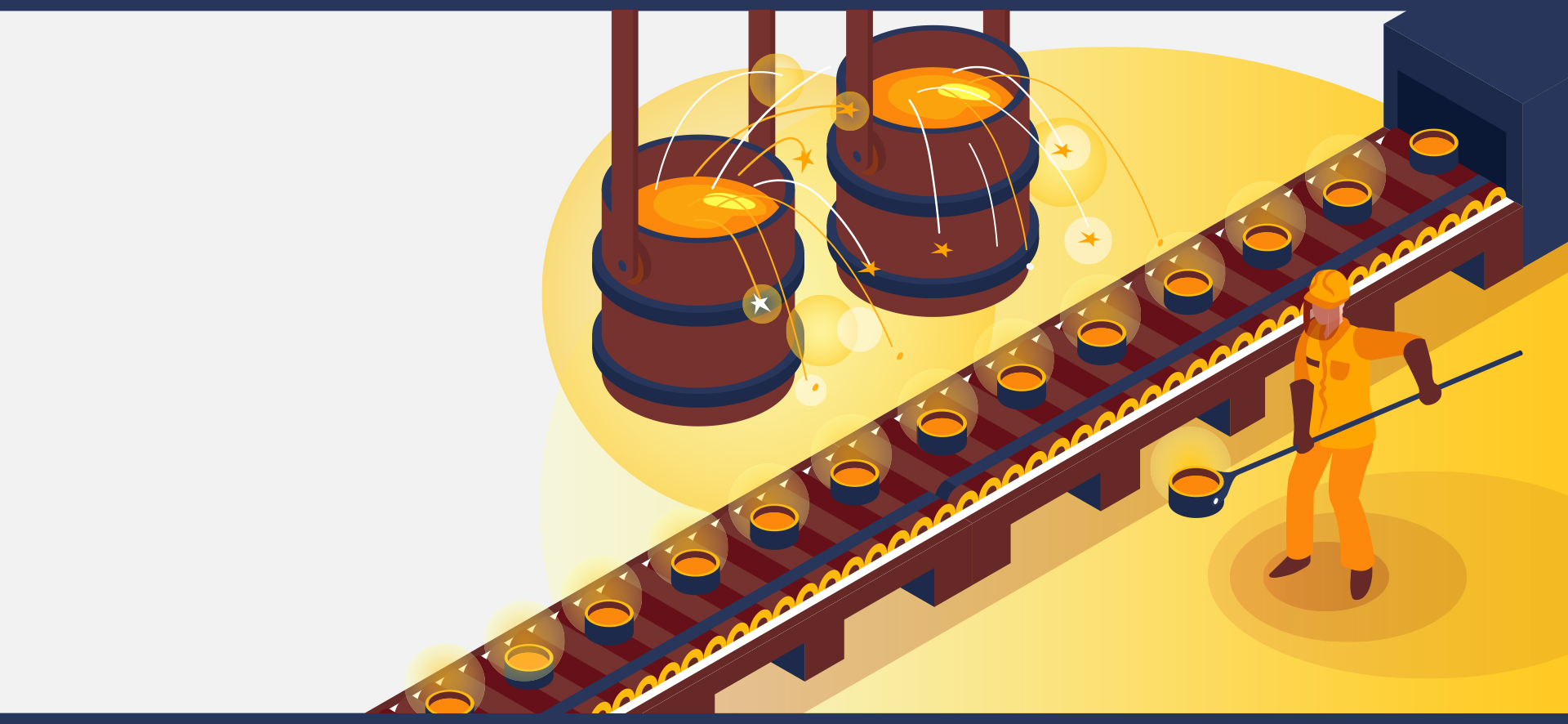 What we need now
is your help.
To make the Iron to Arts Corridor happen, though, we need help from you. More info will be added soon on how you can get involved!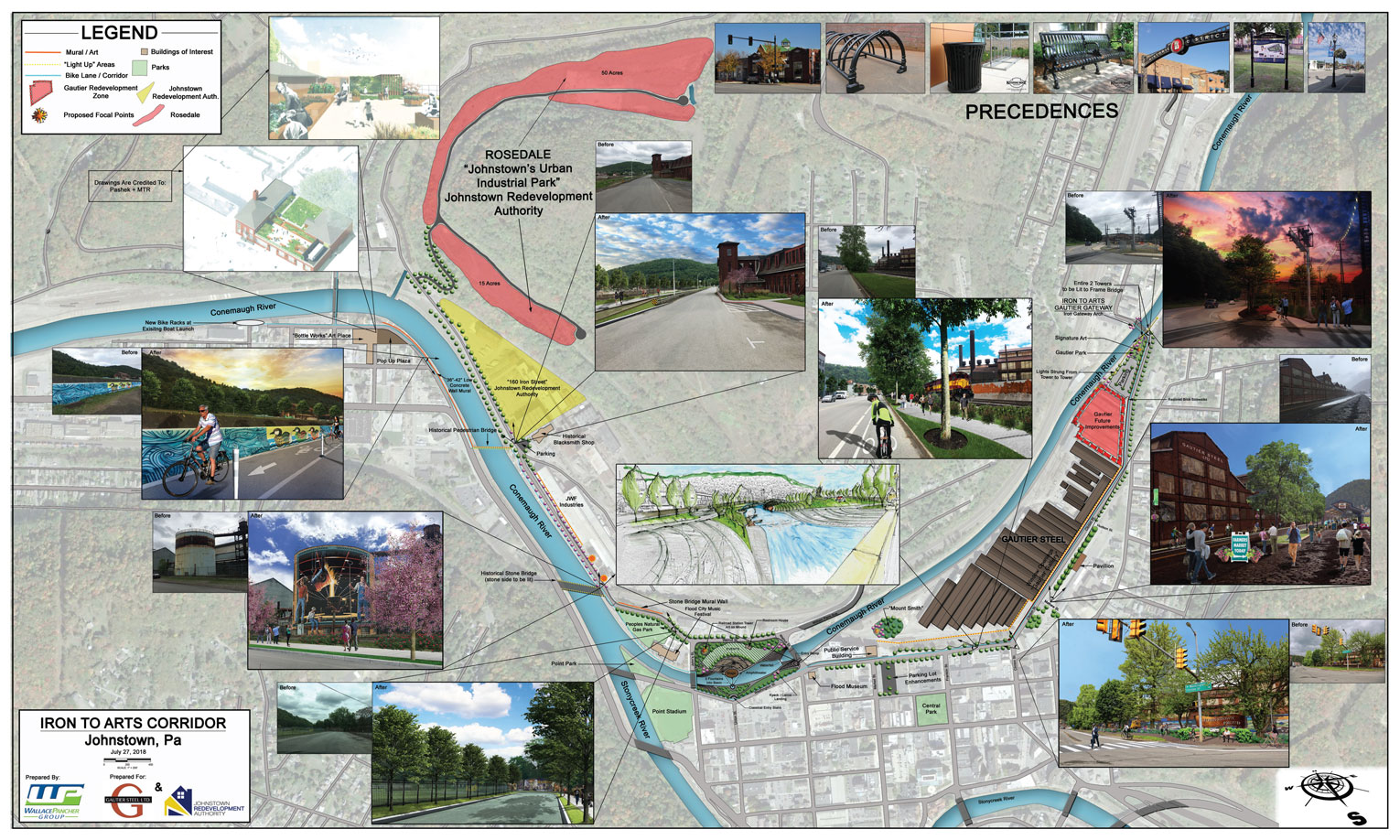 Starting at the Gautier Steel plant and working east, the Iron to Art Corridor will bring sidewalks and bike paths, safely lit streets, and art to Johnstown's historical industrial district through downtown Johnstown.
The multi-million dollar project starts just before Gautier Steel, LTD., at the Gautier Gateway Arch, before crossing the pedestrian bridge. Gautier Steel itself will be transforming its windows into the Gautier Gallery, a mural dedicated to iron works. The nearby area will be enhanced with a bicyclist hub and new sidewalks.
From there, a pedestrian and bicyclist route will travel down Clinton to Washington Street, passing the Johnstown Flood Museum. Eventually, you'll cross the train station, and take Cambria Iron Trail past PNG Park and onto the Iron Street Trail.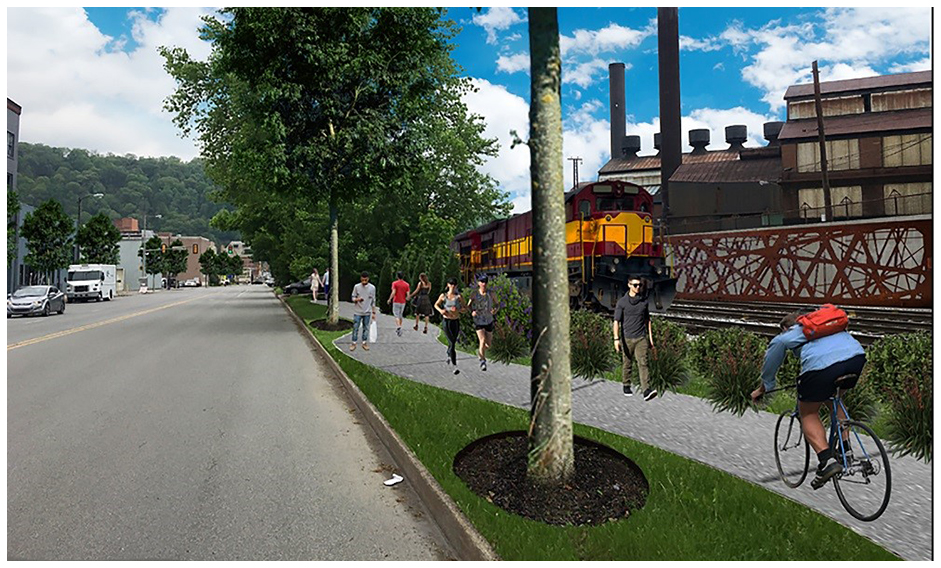 New sidewalks will continue down Washington and Clinton, and the Washington Street Parking Lot will be completed and paved – continuing to serve City employees and public safety officials. Additionally, an area of fencing along the railroad track will include a mural using plastic slats.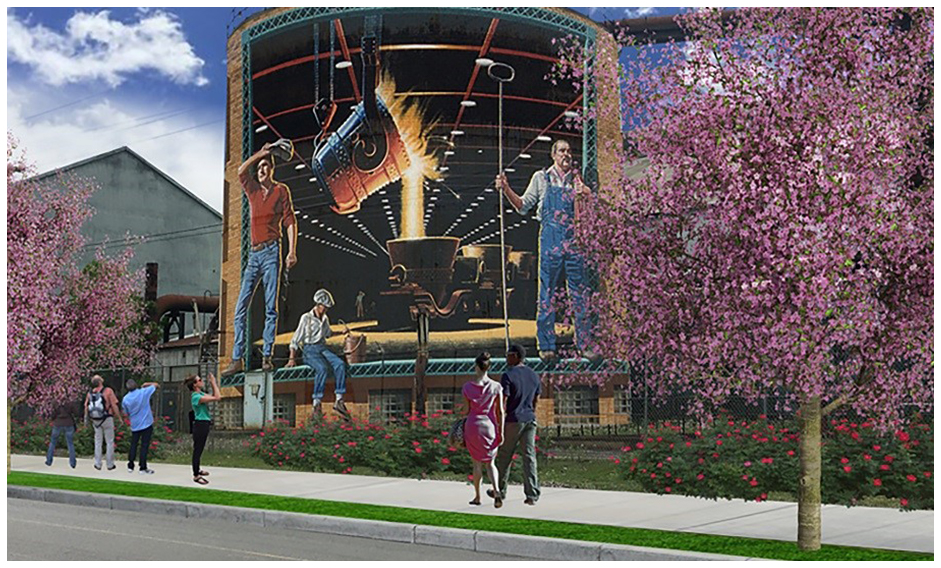 The intersection at Walnut and Washington is a unique space that we'll be improving. It first starts with the Johnstown Flood Museum, and then the improvements will continue throughout the area, including a 1-acre area next to the train station that will be improved on, incorporating street art and prints. The Walnut Bridge itself will be fitted with LED lights, enhancing visibility in the Corridor below. The Blacksmith shop and other historically significant areas will also be improved upon, including the construction of an Industrial Arts Training Center.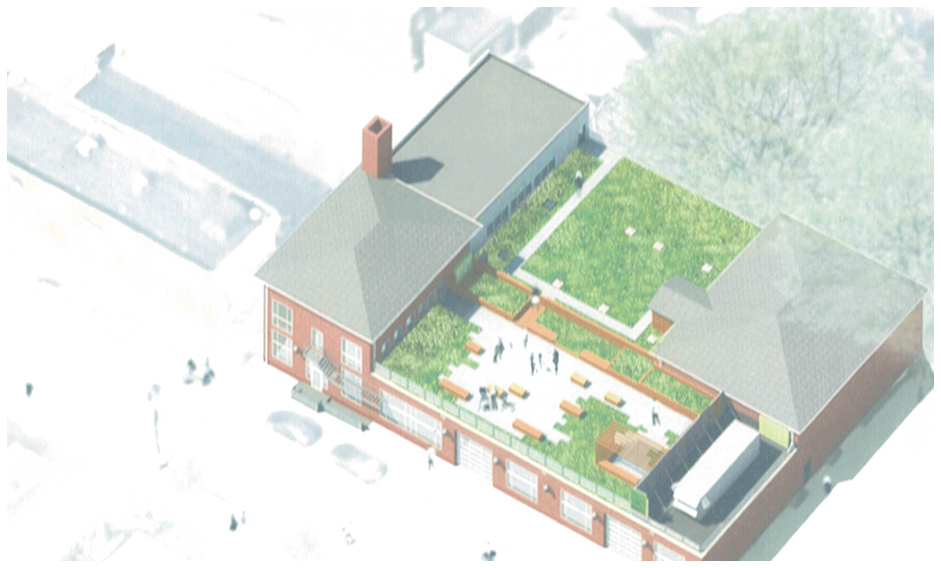 Bottle Works Art Place is the end visit for those traveling the Iron to Art Corridor, with a Pop-Up Plaza next door. They'll be incorporating a Green Roof, a new parking lot, and several artists-in-residence studios.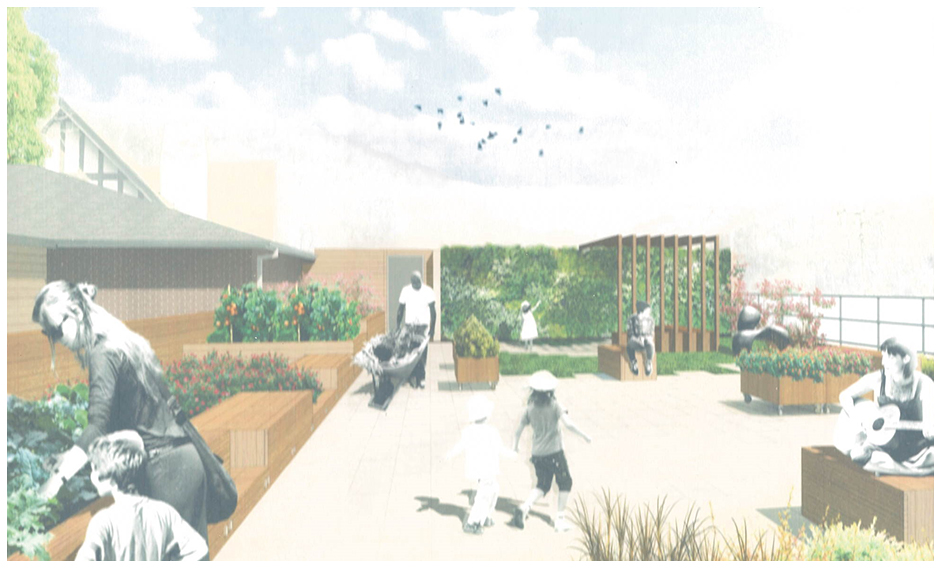 While the Pop-Up Plaza will add jobs and flavor to the community, further development will occur at the Johnstown Urban Industrial Park.
Throughout the mile stretch, many improvements will be built, highlighting Johnstown's industrial history while creating a green, healthy space for residents.